Whether you have or haven't had Botox before, you have likely heard about it. But what exactly is it? Botox is a cosmetic treatment that has been used for years by doctors. It is made up from a protein from Botulinum toxin, which is the bacterium produced by Clostridium botulinum. Botox is a toxin used in small doses that is administered via injection, which poses many great benefits for cosmetic and medical reasons. For cosmetic reasons, Botox is used to reduce the appearance of wrinkles. In addition, Botox is used for medical issues, such as excessive sweating, eyelid spasms, migraines, bladder disorders, and more. The great thing about Botox aside from the fact that it can be used for numerous reasons, both cosmetic and medical, is that it is approved by the Food and Drug Administration (FDA).
You may be wondering if Botox is the right treatment for you. You have likely heard many stories and have read about the popularity of the procedure for many celebrities, public figures, and more. You have probably seen before and after photos as well, which show amazing benefits. It is important to gather as much information as you can before contacting the best Botox specialist near me. In this blog, we will discuss the many great benefits that you can experience from Botox. Continue reading to learn more about the treatment and how you may benefit from it.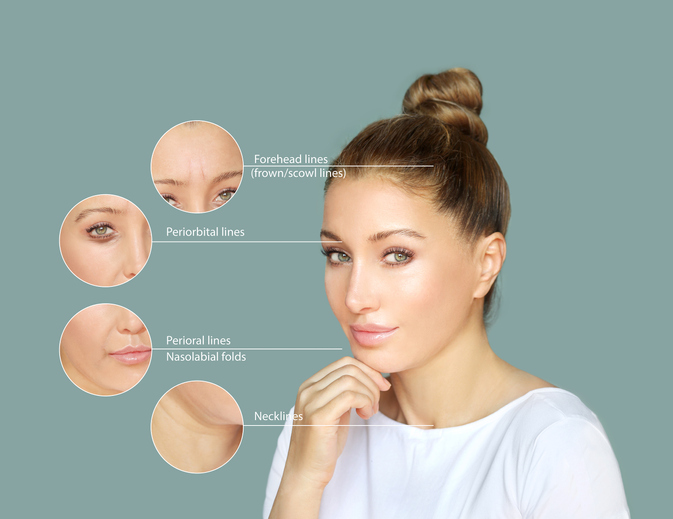 ---
How Long Does Botox Last?
For those who have had Botox, you should expect to see full results within 3-7 days. Botox results in wrinkles becoming more relaxed, leading to a decrease in wrinkles and a smoother skin surface. If you have deep lines and wrinkles, they will become less visible and finer lines will ultimately be completely unnoticeable. Over time, the Botox will wear off naturally and the muscle activity will return to normal. Botox generally lasts around 3-6 months, with 4 months being the average time for most patients. If you're considering the treatment and are looking for the best Botox clinic NYC, we are here to help. Feel free to contact our team at Skin Deep NYC to schedule a consultation.
---
Should I Get Botox?
If you are considering Botox, you should consult with our team at Skin Deep NYC to determine if you are a good candidate for the treatment. While the risks associated with Botox are very minimal, it is important to know that they still do exist. Therefore, we advise you to consult with our team to determine if it is right for you. As previously mentioned, the risks associated with Botox are minimal; however, they include:
Headache

Flu-like symptoms

Pain

Central nervous system issues

Breathing or swallowing issues
You should avoid getting Botox if:
You have an egg allergy

You suffer from neurological diseases

You are under the age of 18

You are pregnant

You are breastfeeding
If you would like to schedule a consultation with our team to determine whether you are an ideal candidate for Botox, contact our team to schedule an appointment. 
---
Benefits of Botox Fillers NYC
There are many great benefits of Botox, for both cosmetic and medical reasons. The FDA-approved treatment is injected directly underneath the muscle to relax and smooth the skin's surface. Botox is safe and effective when stored properly in a medical refrigerator and administered by a trained specialist. Many people are not aware of the wide range of medical uses Botox can help with. Here's a list of seven benefits that Botox may help with:
Migraines

Urinary incontinence

Overactive bladder

Excessive underarm sweating

Certain eye conditions

Joint dysfunction disorders

Keloids
On the other hand, Botox is generally known and used for cosmetic purposes, as it has many great anti-aging effects for wrinkles. In fact, Botox has the ability to take years off of your face and temporarily fight off the aging process, giving many patients the confidence they deserve. Botox is a cost-effective and non-invasive alternative to surgical procedures, such as facelifts and more. Some of the most common cosmetic reasons Botox may be used for include:
Forehead lines

Crows feet

Frown lines

Chin

Lips

Neck

Facial slimming
If you are considering Botox, our team is here to help. Contact us today to find out if Botox is right for you!
---
Contact Us To Consult With a Botox Specialist
Are you looking to improve the appearance of fine lines or wrinkles on your face? Or perhaps you suffer from excessive underarm sweating or other medical conditions that can be improved with Botox. If this is the case, our team has years of combined experience providing Botox for patients who wish to have the treatment done for both cosmetic or medical reasons. If you're considering where to get Botox in NYC, we are here for you!
At Skin Deep NYC, our team is committed to providing excellent service and results for each of our patients. With extensive experience specializing in Botox and seeing the incredible benefits that it poses, we are confident that you will be able to experience such benefits for yourself. To schedule a consultation with us, feel free to contact us any time and we will be happy to provide you with the help that you need.