Non-surgical alternatives to the popular facelift procedure have become increasingly more popular and sophisticated in the last year, with facelift procedures declining by 46% in men, and 41% in women. 
There are a growing number of options for skin treatment without going under the knife such as ultrasound, regenerative laser treatments, collagen-boosting radiofrequency energy, and muscle work for the face to lift features on its own. Ultherapy has risen to the top and taking the gold as an effective and safe option for skin lifting and tightening without surgery.
---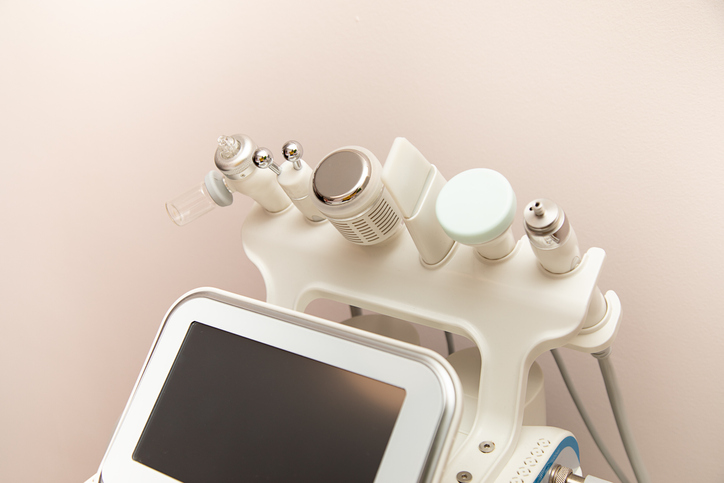 ---
Doctors have described Ultherapy as a procedure that is a non-invasive, non-surgical alternative to tighten and lift the skin of the neck, face, and décolletage.  This is done by the use of energy through ultrasound to boost and increase your natural production of elastin and collagen to create natural-looking results. The best part? Minimal downtime and fast results. 
What Issues Does Ultherapy Target and Improve? 
Ultherapy treatment is an excellent alternative option to surgery that targets aging characteristics such as loss of elasticity and skin sagging. Areas to target with this treatment are under the chin, the neck, the brow area, and along the jawline and lower face. Ultherapy can also help improve the puffiness and texture of the skin around the eye area. 
---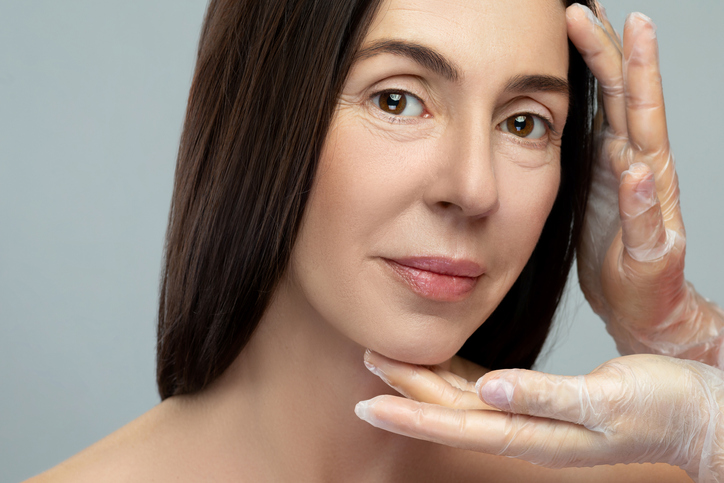 ---
Who Is The Ideal Candidate For Ultherapy? 
This treatment will work best for someone experiencing the early stages of skin elasticity loss and sagging. The best examples of this would be loose neck skin, sagging jawline and chin, lowered brow, and wrinkles and lines forming on the chest. It is ideal for early intervention and prevention. 
The ideal client to receive therapy would be someone experiencing mild to moderate skin sagging. The treatment will always be tailored to individual needs, however, depending on your current skin condition.
What's The Difference Between Ultherapy And Laser Or Radiofrequency Treatments?
The biggest difference seen in Ultherapy compared to other treatments is stronger clinical results due to a delivery of defined columns of higher temperature to the skin than radiofrequency treatments. This means that you can get the results in one treatment with Ultherapy, whereas you'll need a number of treatments to get the same results with lasers or radiofrequency treatment. 
What Happens During Treatment, And How Does It Feel? 
Ultherapy treatment consists of non-invasive, micro-ultrasound waves focused on areas of concern, simultaneously performed with something called MFU-V (Micro Focused Ultrasound Visualisation. It is an advanced treatment to stimulate your body's natural collagen production and correction. It is not a painful treatment process, and the minimal discomfort lasts only during the MFU-V energy delivery. Each patient will have individual sensitivities to heat. Your esthetician will offer you guidance and advice on how to manage any irritation or discomfort. Typically, the only side effect will be slight puffiness and tenderness for up to a week, and there is typically no downtime after treatment. In rare instances with overly sun-damaged skin, some temporary bruising might occur but will subside within 1-2 weeks.  
Are There Any Pre- Or Post-Treatment Steps?
The ability to receive Ultherapy treatment without downtime is what makes it attractive to many people and due to it bypassing the surface of the skin, changes to daily routine are not necessary.  To make the process as comfortable as possible, we do offer numbing cream or pain medication before treatment, depending on your comfort requirements. 
What Is the Significance Of The Visualisation Of Ultherapy? 
Visualization is important to Ultherapy because it allows us to more accurately locate treatment areas, and distribute energy to the proper areas while avoiding others. For example, through visualization, we can avoid delivering energy to the bone, which would cause discomfort. 
This is a great tool to allow us to be very precise with where the energy is delivered, compared to alternative ultrasound skin tightening treatments. In this way, you receive the best possible results, while limiting discomfort and potential side effects. By visualizing, we can have the best possible results.
---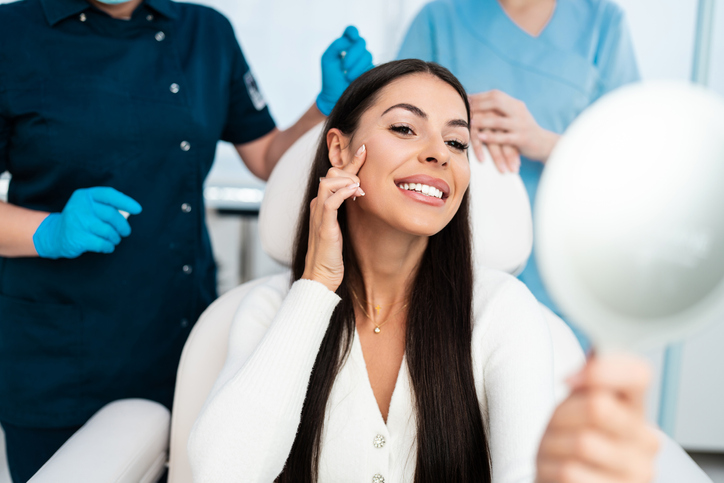 ---
When Will I See Results, And For How Long? 
The full results are seen roughly three to six months post-treatment, and the process should be ideally repeated every two years for maintenance. 
The best way to maintain treatment results is to follow a skincare routine consisting of quality products, as well as combining regular skin treatments, and skin boosters. 
Are There Risks Involved With Ultherapy? 
In over 500,0000,000 clinical trials ultrasound skin treatments for tightening have been established as effective and safe. 
Ultherapy is a singular aesthetic treatment through MFU-V technology, meaning it can be verified as safe. And the safest method is to incorporate visualization, to have the esthetician completely aware of what tissues they are treating. 
What (If Any) Treatments Work Well in Conjunction With Ultherapy?
While Ultherapy works amazingly on its own, there are many other treatments that will heighten the results while waiting to see full results. One of our best recommendations is to utilize Ultherapy with injectible boosters for skin, and PRP treatments. Mesotherapy treatments can also be undergone following Ultherapy to improve skin radiance and texture. The best sequence for this is to start with Ultherapy to target the deepest layers of skin tissues and follow up with surface-level skin treatments and injectables.