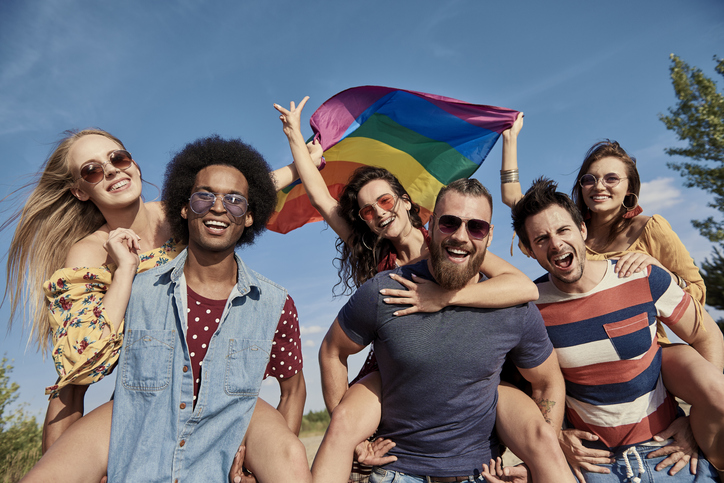 At Skin Deep NYC, we take great pride in providing a welcoming and inclusive environment for everyone. As a premier LGBTQ friendly med spa in New York City, we are dedicated to providing exceptional services that meet the diverse needs and desires of our clientele. 
Our team understands the importance of creating a safe environment in which everyone can feel at ease, respected, and celebrated. Join us on a transformative journey as we delve into what makes Skin Deep NYC a LGBTQ+ friendly med spa destination like no other.
Our Services: A Sanctuary of Healing and Rejuvenation
At Skin Deep NYC, we provide a wide range of services aimed at enhancing your natural beauty and promoting overall well-being. We offer a variety of services to help you look and feel your best, from facial treatments to body sculpting. Whether you want a luxurious Hydrafacial, the transformative effects of Botox, or the skin rejuvenation benefits of microneedling, our skilled specialists will tailor each treatment to your specific requirements.
LGBTQ+ Friendly: Celebrating Diversity and Empowering Authenticity
We believe that everyone, regardless of sexual orientation or gender identity, needs to practice self-care and wellness. At Skin Deep NYC, we value diversity and strive to create an environment where everyone feels comfortable expressing their true selves. Our team is dedicated to treating each client with dignity, respect, and understanding. We recognize that everyone has different skincare concerns and aesthetic goals, and we are here to listen, support, and provide tailored solutions.
We understand that visiting a med spa can be a frightening experience for some people. That is why we go above and beyond to make our LGBTQ+ clients feel safe and at ease throughout their experience with us. From the moment you walk into our welcoming space, you will be greeted by our friendly and knowledgeable staff, who have been trained to create a welcoming and inclusive environment. We are committed to creating an environment in which you can openly discuss your needs and goals without fear of being judged or discriminated against. If you are looking for LGBTQ friendly places near me, Skin Deep NYC is the place to go.
Scheduling an Appointment: Your Path to Self-Care and Beauty
Discover our LGBTQ friendly med spa in New York City. Schedule an appointment using our online booking system and experience exceptional care from our skilled specialists. Whether you desire a facial, body sculpting, or a combination of services, we're here to provide the expertise you deserve, regardless of you are! Let your colors truly shine with Skin Deep NYC.