Finding affordable Botox in NYC sounds like an impossible task. But Skin Deep NYC is a Med Spa and Wellness Center in New York City, where you will find the best Botox in NYC. The  Botox cost at Skin Deep NYC fits well in all budgets. As a result, your wish of having flawless skin will not dig a hole in your pocket.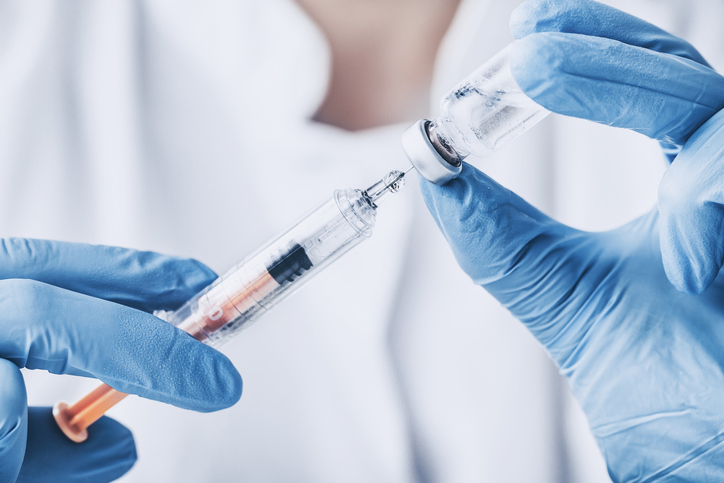 The Skin Deep NYC has a team of experts with specialization in Face, Beauty, Medical, and Body treatments. We ensure our clients get the best services and an experience of a lifetime. 
Services for every individual
Knowing how much you love to have youthful skin, at Skin Deep NYC you will find the following face and beauty treatments:
1. Alma Clearlift Laser Lift
The elastic skin of a teenager is the most attractive feature. Undoubtedly, it is skin elasticity that makes a person look young. However, with increasing age, skin elasticity reduces to a great extent. As a result, our face appears dull. We look old and tired throughout the day. Obviously, this is not something any of us likes. So what is the solution for it? 
Well, the answer is Alma clearlift laser lift. This treatment stimulates collagen production in the skin with the help of light therapy. Once the treatment is complete, your skin rejuvenates and becomes elastic. Resulting in you looking forever fresh and youthful. 
At Skin Deep NYC we provide this at an affordable price. Moreover, you are eligible for a free consultation with our doctors before you proceed with this treatment.
2. Ultherapy
Clearly, the first sight of aging is visible in the neck, cheek, and brows. Fine lines and wrinkles are what make a person look old. For anyone looking for a solution to the fine lines and wrinkles, ultherapy is a good option. 
Ultherapy is an FDA-cleared procedure. This procedure helps in lifting and tightening the neck, cheek, and brows. The after result of the procedure leaves a person with radiating skin without any dullness. The unique aspect of the ultherapy process is the use of ultrasound energy in order to lift and tighten the skin. 
Moreover, for people who want to look young without surgery or any downtime, ultherapy is the best option.
3. Alma Harmony Intense Pulsed Lights (IPL)
Flawless skin is one with no pigmentation. Hyper-pigmentation is a condition in which too much color is present in the skin at one location. As a result, the skin looks dark with marks in various places. Clearly, having a fair complexion with dark spots is not a pleasing sight for many.
Undoubtedly, treatment for hyperpigmentation is one of the most popular skin-related questions. With Skin Deep NYC you will now find the best solution to the problem of dark spots. The Alma Harmony Intense Pulsed Lights (IPL) is one treatment that helps in reducing pigmented lesions on the skin.
This light-based laser treatment is showing great results by reducing the appearance of spots.
4. Glowtox Infuser Treatment
Who would have thought that one or two infusions will lead to glowing skin? At Skin Deep NYC, the Glowtox Infuser Treatment provides clients with glowing skin. This process helps in reducing pore size, tightening skin, and increasing collagen. 
In order to execute the process, professionals inject certain important vitamins and minerals. This infusion of a custom mix of vitamins provides an instant result.
5. Advanced Microneedling Treatment
Did you know that a tiny needle can have a major impact on your skin? Microneedling is a treatment popular for improving the skin. This method of pricking the skin leads to collagen generation. Moreover, it makes the skin smooth, firm, and toned. Be it wrinkles, large pores, or scars, microneedling is the solution to numerous skin aging problems.
6. Platinum Hydrafacial
Congested skin, textural irregularities, oiliness, enlarged pores, and so many more skin problems are a concern for everyone. Getting an individual treatment for each one of the skin issues is not possible. But how about one treatment that resolves not just one or two but all the above-mentioned skin issues? 
The platinum hydrafacial is one process that has a lasting impact on your skin. This process includes steps like detoxification, lymphatic drainage, a special booster, and LED light therapy. 
7. Signature Microdermabrasion Treatment
The biggest enemy of our skin is the sun. Treating skin problems that occur due to exposure to the sun is difficult but not impossible. The signature microdermabrasion treatment is the finest treatment for skin exposed to the sun. 
In this procedure, the medical spa team gently sands away the thick outer layer of skin. For the same, the team uses a special applicator with an abrasive surface for skin rejuvenation.
8. Marma Point Facial Treatment
Our face has specific points and by treating these points, one can observe a major difference. The Marma Point Facial Treatment plays a key role in improving your skin. The technique of point facial is such that it not only relaxes your facial muscles but also relaxes the whole body. 
9. Lymphatic Drainage Treatment
Usually, we can witness lymphatic fluid build in our face. This buildup leads to puffiness on our face. Obviously, draining the lymphatic build-up is important to have a fresh-looking face. This process improves blood circulation and also leads to toxin removal from the body. 
10. Aromatherapy Acupressure Treatment
This is an underrated treatment amongst the general public. Only people who undergo this treatment can vouch for the impact it creates on your face. The Aromatherapy Acupressure Treatment releases the stress from your skin. It is extremely useful in calming your skin and is beneficial for people dealing with acne.
Conclusion
In order to fulfill your desire for firm and youthful skin, you will surely need the guidance of a professional. Skin Deep NYC has a skillful team with years of experience. The professionals here aim to resolve all the skin-related problems of the visitors. Undoubtedly, a luxurious medical spa that offers numerous services sounds like a dream.
So whether you are dealing with some medical issues or are wanting to encounter some defining skin treatments, Skin Deep NYC is your place. Book an appointment soon with the best Botox clinic in New York.