According to optimists, age has an association with wisdom, the rest with wrinkles. Botox injections, on the other hand, are more than that. So the question is, is it worthwhile to try Botox for facial reshaping? Let us take a look at what the best botox doctor in NYC has to say about it. 
Rejuvenate skin with botox doctor in NYC
It's no mystery that a woman's face serves as a calling card, revealing a great deal about her personality, habits, way of life, and attitude toward herself. Simultaneously, the fair sex prefers to stay enigmatic and prefers to appear youthful than their years. But what if the true age is ripped away? Until today, the most frequent approach to renew a person's skin was with a Botox injection. Take a peek at the specifics by clicking here.
For more than 30 years, Botox for the face has been into utilization in cosmetic cosmetology and facelift treatment. Injections of the medication compete with plastic surgery because they are less traumatic at high efficacy. The best botox doctor nyc makes botox preparations to use them in innovative ways in modern medicine and aesthetic surgery. Furthermore, dry statistics demonstrate its popularity: for four years, 4.6 million "beauty injections" were performed in the United States.
How does Botox Work?
The introduction of botulinum toxin into the mimic muscle softens and inhibits the transmission of nerve impulses. Long-lasting muscular relaxation is achievable as a result of this. The end outcome is well-known: the removal of unwanted wrinkles and fat from the face.
An experienced specialist will take into account the following nuances: individual features of the patient's facial expressions, skin condition, a combination of intramuscular and the number of units of the medicine, intradermal techniques of drug administration (injections are administered in two stages: first intramuscularly, then intradermally after 10–14 days).
An expert will consider the following details: 
Unique aspects of the patient's facial expressions, 

Skin condition

A combination of intramuscular and intradermal drug administration techniques (injections are performed in two stages: first intramuscularly, then after 10–14 days, second intradermally), and the dosage of the medication.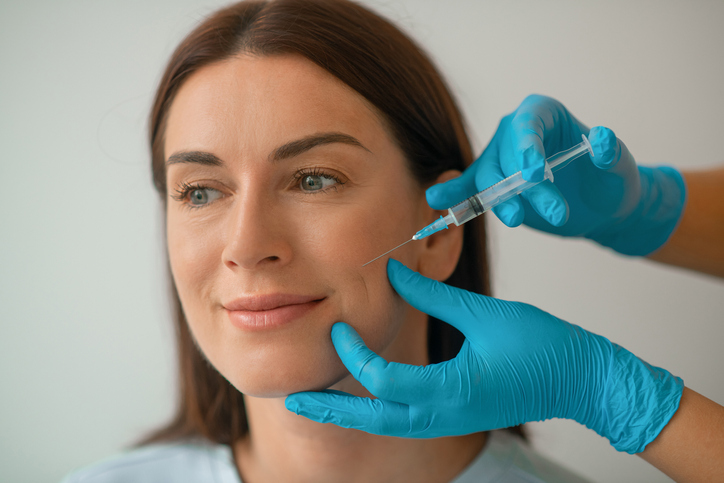 The Treatment Procedure
The therapeutic process is simple. There is no requirement for anesthesia; the Botox administration is simple with a tiny needle into the targeted muscles. The proper functioning of the drugs typically takes between three and seven days after injection. Two weeks prior to treatment, the client is advised to refrain from drinking alcohol as well as using aspirin and other anti-inflammatory drugs to ensure that the meds work completely.
Botox treatment is recognized to function in an efficient and calculated way. Your body's injection of Botox prevents nerves from sending messages to your muscles. The wrinkles are compelled to relax and soften as a result of the muscle being rendered incapable of contracting due to the injection.
Other uses of Botox
:
According to the botox doctor in NYC, this therapy is a highly effective procedure. Numerous neurological conditions, pain syndromes (such as migraines), urinary problems, sports injuries, and hyperhidrosis (excessive sweating) are all still treatable with botox. The medication relieves back, shoulder, and neck muscle spasms. Additionally, botulinum toxin comes to use in the comprehensive cerebral palsy treatment program to improve limb motions, promote bone and muscle growth, and alleviate discomfort.
When is the ideal time to begin the process?
Only a cosmetologist can fix it. Before recommending (or not recommending) injections of botulinum toxin, the doctor must first assess how much the patient's facial muscles are under tension. Age is neither a recommendation for the surgery nor a distinction. Women typically start showing interest in "beauty injections" at the age of 27. So, one can start with the process at the time when they start feeling that their skin is no longer smooth, flawless, or youthful.

Is Botox Safe? Is there a Risk of Botox Addition? 
Because the doses used to cure crow's feet, lion's feet and forehead wrinkles are so low, Botox injections for face lifting therapy are not harmful to health. Reportedly, headaches, redness at the injection sites, and drooping eyelids are occasional side effects. Over time, they are all completely reversible.
However, there is a possibility that Botox injection can have severe side effects. As a result, the advice remains that Botox injection should not take place anywhere other than the forehead, crow's feet, and lion's wrinkles. This includes the mouth and neck.
Botox is not dangerous, however, there are certain aftercare procedures to think about. You have the option of renewing or skipping the injections after 4 to 6 months. It is feasible to achieve a natural and stable outcome over time by using the dosages and recommended concentrations during this timeframe of 4 to 6 months. 
---
Get the Popular Botox Treatment!
New techniques and procedures are under development by the top Botox doctor in NYC to keep your appearance youthful and unaltered. Perhaps you've been under stress since you're progressively getting older and having hollows or contours form on your face. It might be the grin lines. Botox has allowed us to successfully use it and get amazing outcomes.
Additionally, medical researchers are now discovering that Botox is capable of treating conditions including excessive blinking or lazy eye. Since that time, people all across the world have used Botox to repair wrinkles and creases on the face. The medication's efficacy comes with proof as the success is visible for a while now. 
Before taking the treatment, it should be clear that this is not a permanent treatment. Hence performing a touch-up should be after 3 to 6 months becomes important. This is due to the fact that when our muscles continue to replenish their energy, wrinkles slowly start to develop again. So, before getting directly for the treatment first prepare yourself, take expert advice and get ready to reclaim your youth!